Shops We Love - Christina Cohn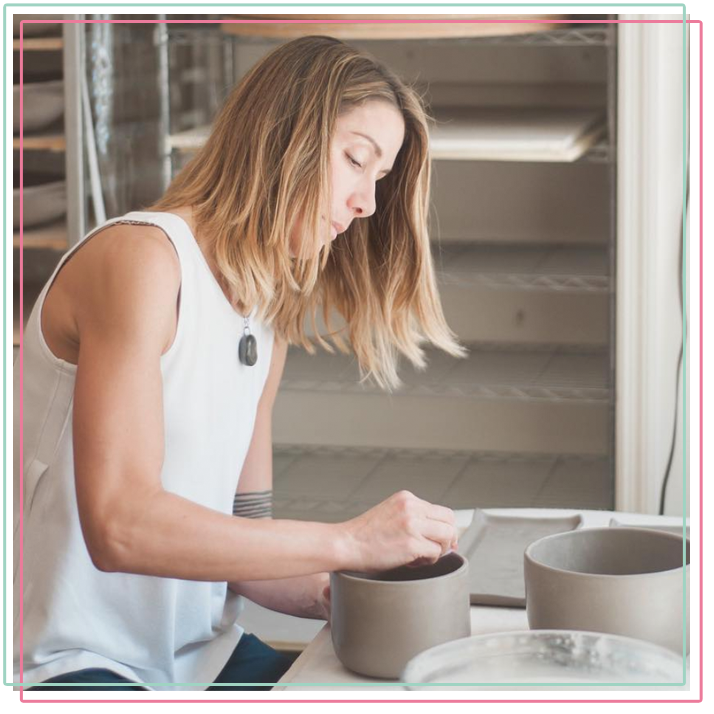 I'm SO excited to introduce you to Christina Cohn Ceramics! We partnered with Christina to create our Freshie & Zero exclusive Keepsake Jewelry Dishes. Our keepsake dishes are available in 3 beautiful finishes and sizes. 
Christina Cohn Ceramics is a modern handmade ceramics Small batch produced in Nashville. Today we're chatting with Christina, so let's get to know her more! 
 Get to know our collaborative artist, Christina Cohn!
When did you get started with ceramics?
I took a class in the early nineties but started in earnest in 2011.
What is your favorite ceramic finish right now?
I have different favorites at different times. Right now I am loving my blue dots and new blush glaze. The mermaid is a long time favorite too!
When it comes to chocolate, dark or milk?
Dark for life! (especially Nashville Toffee Company dark chocolate toffee).
What do you listen to while you work?
I alternate music (hip hop, old rap or Alabama Shakes/Lumineers/Jack White/Black Keys stuff) and podcasts (I love WTF, On Being, Ted Talks, This American Life, Snap Judgement, Serial).
If you weren't a ceramicist, what would you be?
I was a health coach for a while and my degree is in Exercise Physiology and Nutrition so probably still something in that world.
Follow Christina on Instagram!